The X-Wing vs Tie-Fighter Enhancement will upgrade the Star Wars feel of the game, making the overall experience more enjoyable.
Now with new custom sampled sound effects straight out of the original movies. Featuring all the explosions, lasers and flyby's we all came to love.
Download
Due to the lack of webspace the download is currently offline.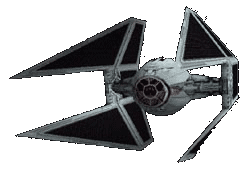 Install instructions
First, make backups of your old xvt sfx, it's the wave's in the WAVE\ directory, not SFX\.
(Backup is Optional)
Copy all the wave's form the zip file into the WAVE\ directory.
Overwriting the old.
Connect your stereo to the computer.
Turn the volume up.
Now your ready to blast away.
Troubleshooting
This should not be a problem, but the new sounds use a bit more memory... and "may" cause memory problems.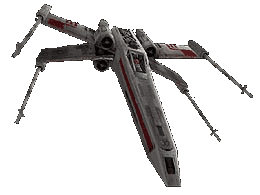 Feedback
Please feel free to email me, about what you think of the sounds.. ;o) I would like to think that this adds to the "StarWars" feeling of the game to all you out there. Anyway, i like em, and hope you do too. ;o)
Future Updates
None.
Copyright and Distribution Permissions
DISCLAIMER: GurkoZ is not responsible for any harm or psychological affects, loss of hearing, fatigue or general irresponsibility from playing with this enhancement. GurkoZ Productions X-Wing vs Tie Fighter Enhancement is 100% safe and tested, so you should have no trouble with it. But if you do, don't blame me.GurkoZ Productions X-Wing vs Tie Fighter Enhancement is freeware and can be distributed freely as long as the zip and it's content is not modified. You are NOT authorized to put this product on any CD without the prior authority of GurkoZ Productions